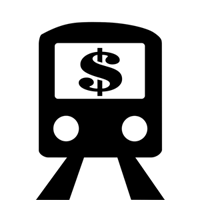 OPal
Pronounced oh-pal, is a simple iOS app that allows you to check the balance of your Opal card on the go.
Download from the iTunes App Store now.
Usage
Using OPal requires that you are registered with opal.com.au. Note that OPal is in no way affiliated with opal.com.au, although requires your opal.com.au credentials in order to display your balance
Contact
Suggestions? Feedback? Problems? Contact support@aliendigital.com.au or @alien_digital.
Privacy
The OPal app stores your opal.com.au credentials locally on your device. In order to retrieve your balance and recent transactions, OPal fetches the information via a proxy at aliendigital.com.au. All communications are transmitted over a secure HTTPS connection, and no information pertaining to your account, including your credentials, balance, transactions or any other personal information are logged, stored or in any way retained on the aliendigital.com.au server.
The aliendigital.com.au server is not vulnerable to the recently discovered Heartbleed bug.
About
OPal was developed by Jonathan Mullins © 2014.